October 6, 2022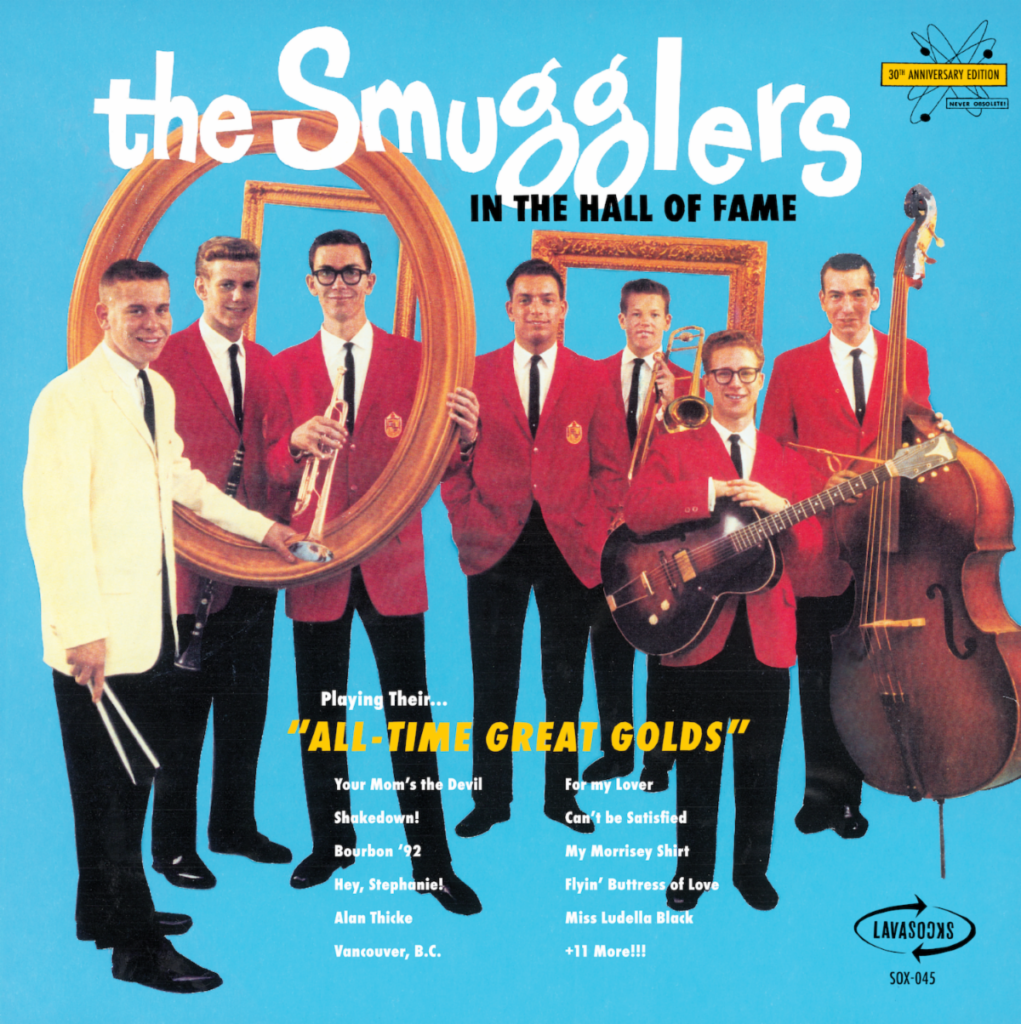 The Smugglers are very proud to announce that Lava Socks Records is releasing our fan-favourite 1993 album "In the Hall of Fame" on double gold vinyl with a newly designed gatefold jacket and liner notes, on Friday November 4th, 2022, in advance of the album's 30th anniversary! This is the only Smugglers album to never get a vinyl release. Until now.

To celebrate, the Smugglers have also released a brand new video for our classic song "Rock 'n' Roll Was Never This Fun", featuring live footage from Smugglers tours in the early 1990s.
"It kind of blows my mind that this album is finally coming out on vinyl thirty years after its CD-only release," muses Smugglers lead singer Grant Lawrence. "And on double-gate-fold gold vinyl too!"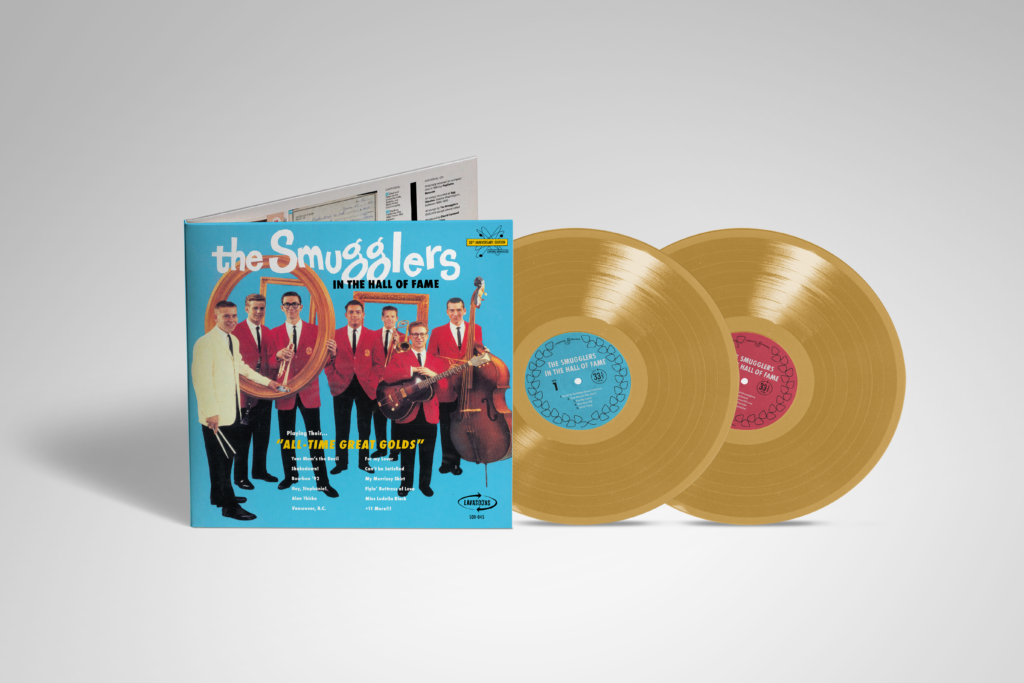 The album includes fan favourites like "Fun In The USA", "Your Mom's The Devil", "Alan Thicke", "Rock 'n' Roll Was Never This Fun", "Flying Buttress of Love" and many others.

"When Lavasocks Records offered to do this reissue, we were thrilled! "In The Hall of Fame" is the only Smugglers album to not get a vinyl release when it first came out. It was awesome to get our old team of trusted and talented friends back together for this: Chris Imlay from the Hi-Fives helped touch up Neko Case's original cover design and did all the other graphics and artwork, and producer Mass Giorgini (Green Day, Screeching Weasel, Anti-Flag) remastered the entire record, and it sounds HOT!"

Pre-order the deluxe double gold vinyl re-issue of "In The Hall Of Fame" here.